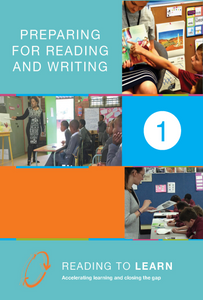 This digital book introduces the Reading to Learn program, including:
The R2L model of learning.
Strategies for teaching your students to read and write whole texts.
Knowledge about pedagogy and language that underpins the program.
Strategies for managing learning.
If you read each section in sequence, and do each of the activities provided, this will give you the foundations to start practising these strategies with your students.